Inspirational to virtually everyone in the fields of automotive design, film concept design, and industrial design, Syd Mead was a visual futurist.

Sydney Jay Mead was born on December 3, 1933, in St. Paul, Minnesota. He attended high school in Colorado, served in the military from 1956 to 1959, and then enrolled at ArtCenter College of Design in Pasadena.

Following his graduation, Mead was hired to work at Ford's Advanced Design Studio. After leaving Ford in 1961 to work on a concept book for US Steel, he spent the rest of the '60s as a partner at Mead Hansen, where he served a wide range of corporate clients.

In 1970, he founded Syd Mead, Incorporated, bringing with him an extensive network and a wealth of experience from his time spent working with Ford and US Steel, among others. Mead was hired by Philips Electronics and stayed there for 12 years. In later years, clients like Bandai, NHK, Dentsu and Honda joined the ranks.

He went on to contribute to a wide variety of films and animations, including Blade Runner, Tron, and Mobile Suit Gundam.

His was an expansive world, with technology that was both more advanced and more fantastical than our own; vehicles that were both more stylish and more luxurious; buildings that were both more graceful and geometric; and cities that were simultaneously brighter and darker in tone. His photographs of extraterrestrial life broadened our perspective and encouraged us to look to the stars.

His mental landscapes were futuristic, but they still had a flair for drama and pageantry. There lived among them people who were more handsome, beautiful, muscular, and graceful than we were. In the simplest of situations, they appeared to be performing heroic deeds.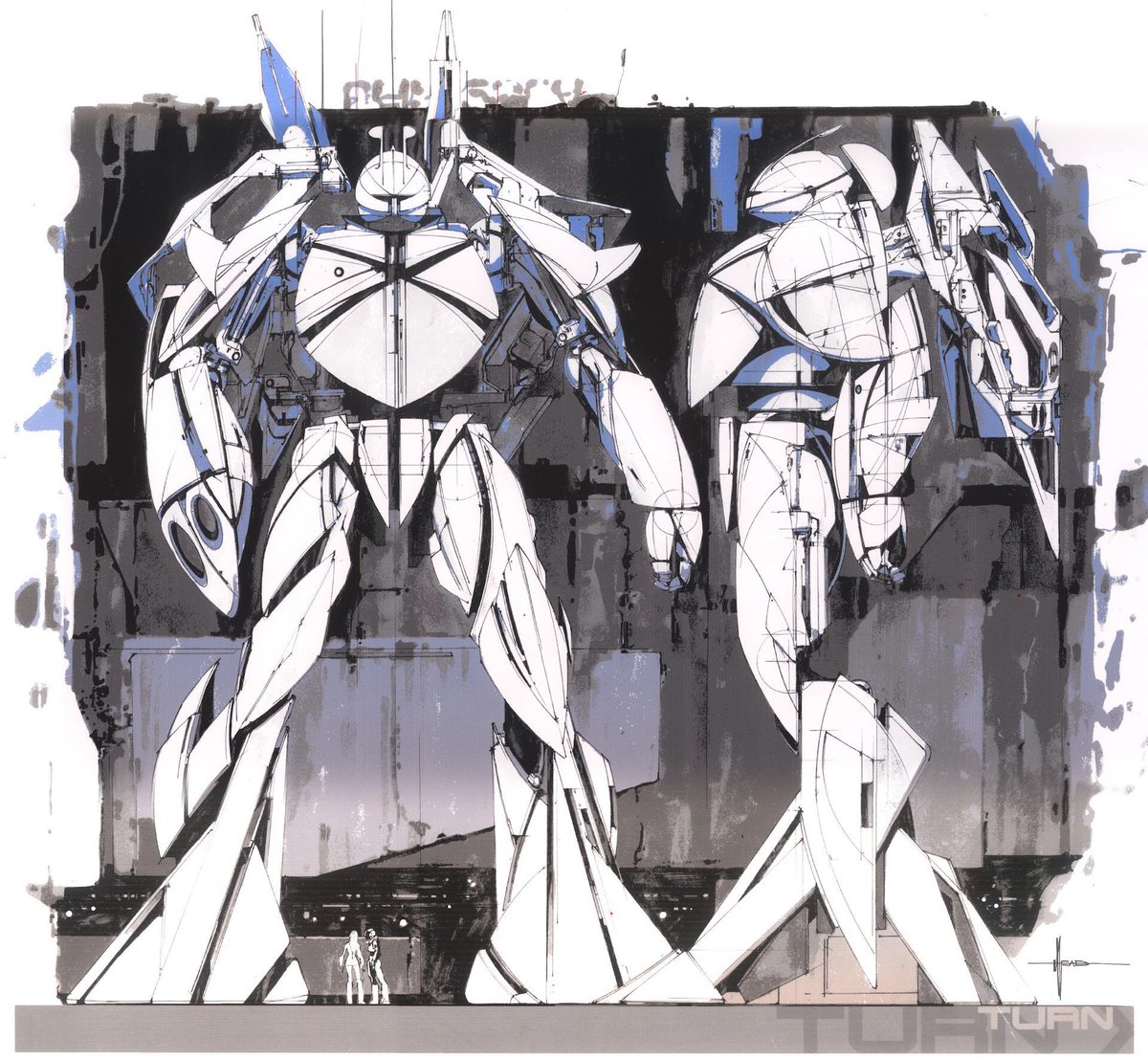 Stylish vehicles and attractive people alighting at far-flung locales were common themes in many of his illustrations. Several others portrayed sports competitions of the future, especially races, where futuristic technology and unchanging enthusiasm coexist.
Syd Mead is widely regarded as the most creative industrial designer in history. In 2019, at the age of 86, he passed away.

To summarize all of his output in a short post would be an impossible task. However, we thought it would be nice to look back on some of his designs and suggest that you check out his portfolio.